Spring Speaker Series – Sopchoppy: Stages of Change
The Apalachicola Area Historical Society (AAHS) will be presenting a program on "Sopchoppy: Stages of Change" featuring Robert Seidler, as part of their Spring Speaker Series. This program will be held on Saturday, May 20, 2023 at 4:00 pm at the Raney Carriage House, 126 Market Street, Apalachicola, FL. Guests are invited to hear a discussion about how livability, place and authenticity can develop through change in a community.
Where did Sopchoppy come from and why? Where is Sopchoppy headed? Where is your city headed? Robert Seidler will discuss the change and history of Sopchoppy. Robert says that "Change happens like it or not, but good change, that's a mixture of new visions and taking risks". He will discuss the process of change and how change in a town can mean beneficial conditions of a life for its inhabitants, develop a sense belonging, and protect the authenticity of a community.
Robert Seidler of Sopchoppy is the proprietor, but mostly guide, of the Buckhorn Creek Lodge, a by-default, international gathering place for nature-based travelers and authenticity seekers. A somewhat retired filmmaker and a walking and cycling expert, Robert sees from experience that communities function best when they are designed on a human scale, not an auto-centric one. He has been involved with Sopchoppy since finding it on a cold century (100 mile) bike ride in 1982 where he was taken by hypothermia to a town frozen in time.
These Speakers events are part of a well-established and popular series by the Apalachicola Area Historical Society with speakers through May on Saturdays, mid-month, at 4pm in the Raney House Carriage House. Local and tourist history enthusiasts have gathered for these informative talks for a number of years. Previous speakers have spoken about Apalachicola's predominantly African American North Side, Territorial City St Joseph, Early Maps of the area, Niles Register Florida History, the ice delivery industry, Cemetery Preservation and more.
For more information, please call and leave a message at (850) 653-1700, email to AAHS.Raney@gmail.com, or online at www.apalachicolahistoricalsociety.org. The Raney House Museum is located at 128 Market Street at the corner of Avenue F in historic downtown Apalachicola and is open from 10:00 am – 4:00 pm Tuesday through Saturday. Funded in part by the Franklin County Tourist Development Council.
View more events at FloridasForgottenCoast.com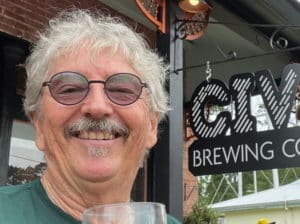 Organizer:
Apalachicola Area Historical Society
Address:
128 Market Street
Apalachicola, FL 32320 United States
Phone: