Special Exhibit on Carrabelle in the 1930s
May 1, 2022

-

May 29, 2022
The Carrabelle History Museum is excited to announce a special exhibit on "Carrabelle in the 1930s" that will be opening on Sunday, May 1, and be on display through Sunday, May 29. There is no charge for admission but donations are gladly accepted. The museum and exhibit are open Wednesdays 12-5 pm, Thursdays thru Saturdays 10 am – 5 pm and Sundays 12 – 5 pm.
All month long, the Carrabelle History Museum will be celebrating the anniversary of the original opening of the now historic City Hall Building, which currently houses the Carrabelle History Museum. Carrabelle's Historic City Hall first opened to the public on May 2, 1938. This building was the result of a Works Progress Administration (WPA) project and was described at the time of its construction as "one of the finest buildings in the state for a city of this size." The structure is a two-story brick vernacular style of that period. Carrabelle's original City Hall was constructed by Marvin N. Justiss, a local mason of note who is said to have built half of Carrabelle. Mr. Justiss hand-made the concrete blocks in wooden forms. Each one weighs over 60 pounds.
In addition, this exhibit will also explore what Carrabelle and Franklin County were like during that era. Fun, cultural highlights will be shared as well as serious items of note happening in the world to provide context to 1930s Carrabelle. Visitors are invited to come to the museum to learn about Captain Wing's ferry between Carrabelle and Apalachicola, the opening of the first bridge across the Apalachicola Bay connecting Carrabelle to Apalachicola by road, and the sinking of the Steamship Tarpon. This was the era of steamships, ferries, brand new bridges, big band swing, and jazz music, all the while the Nazis were already consolidating power and World War II was brewing.
This exhibit will consist of a newly restored original jail cell door, a display on the construction methods of the City Hall building, historic photos of Franklin County from the 1930s, historical newspaper articles, plus artifacts and music from the 1930s.
.
Carrabelle History Museum is located, one block from Carrabelle Harbor, at 106 SE Avenue B, Carrabelle, FL. Funding in part by the Franklin County Tourist Development Council. For more information, contact 850-697-2141 or go to www.carrabellehistorymuseum.org.
View more events at FloridasForgottenCoast.com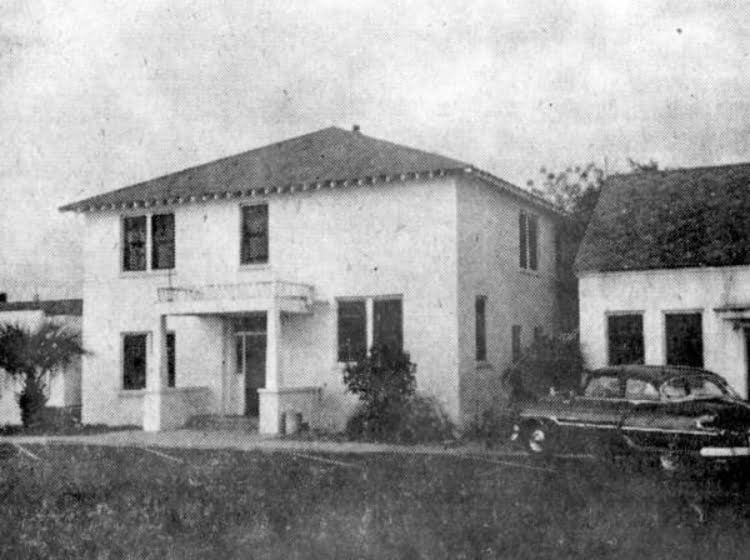 Organizer:
Carrabelle History Museum
Address:
106 SE Ave B
Carrabelle, FL 32322 United States
Phone: