November 6, 2021 @ 1:00 pm

-

4:00 pm
The Crooked River Lighthouse will once again be offering one of their very popular lantern-making workshops on Saturday, November 6 from 1:00-4:00  pm at Crooked River Lighthouse, 1975 Highway 98 West the Franklin Country Senior Citizen Council in Carrabelle. Wonderful volunteer, Lisa Keith-Lucas, will guide attendees in making the very popular Jellyfish Lanterns! These enchanting lanterns are highly admired at Lantern Fest and are fairly easy to make.
Basic materials (colorful plastic bowls, bubble wrap, and sheer fabrics), instruction, and hands-on help will be provided at the workshop. Attendees are invited to bring any additional materials they may like to really personalize their creations! The cost is $5 a person–please bring the exact change or check. We will NOT be able to accept credit cards unless you call/go to the Lighthouse gift shop in advance to pay. Participants will be able to explore their creative side and personalize their lantern to make it uniquely their own.  At the end of the workshop, attendees will go home with their own lovely, finished lantern. Participants are then welcome to keep their glowing creation or bring it to the Lantern Fest on Saturday, November 27, from 6-10 pm to add to the awesome display.
Space is limited. Reservations are needed to participate in this workshop. To make a reservation or for more information, please contact carrabellelighthouse@gmail.com or (850) 697-2732. Funded in part by the Franklin County Tourist Development Council. Special thanks to the City of Carrabelle.
Didn't make it into this workshop? Don't worry another Lantern-making workshop is in the works.
View more events at FloridasForgottenCoast.com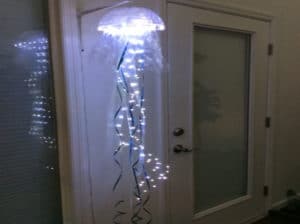 Organizer:
Crooked River Lighthouse
Address:
1975 Hwy 98 W
Carrabelle, FL 32322 United States
Phone:
(850) 697-2732