Independence Eve Celebration
Apalachicola's Independence Eve Celebration on Saturday, July 3rd
Apalachicola Main Street presents Apalachicola's Independence Eve Celebration on Saturday, July 3rd at Riverfront Park starting at 6:00 p.m. Named one of the Top 12 Independence Events in Florida! Enjoy live music, food trucks, a veterans' tribute, and a performance of the National Anthem, all culminating in a spectacular fireworks show! This year's entertainment is the Apalachicola Blues Authority featuring Bernard Simmons. Admission is free, and lawn chairs and picnic blankets are welcome. This award-winning celebration is made possible by the financial support of event sponsors. Reserve a table in the Sponsor Section on the docks for an upscale experience and a fantastic view of the fireworks. For event information or to reserve a table visit www.july3fireworks.com or call Apalachicola Main Street at 844-272-2523 or 850-899-8689.
17th Annual Red, White, and Blue Parade on Saturday, July 3rd
Grab your bicycles, wagons, golf carts, sneakers, whatever your mode of transport, and meet your friends in Apalachicola's Lafayette Park between 6:00 and 6:30 p.m. on Saturday, July 3rd. Franklin's Promise Coalition will provide streamers and decorations for everyone to decorate. Placards will be available for participants to display the name of a veteran they would like to honor. For the 17th annual parade, the community will honor an accomplished military veteran as the Parade Grand Marshall. The procession will travel down Avenue B, proceed down Water Street to Bay Avenue and then gather in Riverfront Park for Apalachicola Main Street's Independence Eve Celebration. The parade is organized by Franklin's Promise Coalition and the Crew of the Conservation Corps of the Forgotten Coast. Any questions, Contact Joe Taylor, Franklin's Promise Coalition, 850-323-0176.
View more events at FloridasForgottenCoast.com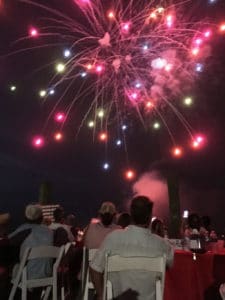 Organizer:
Apalachicola Main Street
Address:
Water Street
Apalachicola, FL 32320 United States
Phone: