Sunset and Full Moon Climb at Cape St. George Lighthouse
September 20, 2021 @ 7:00 pm

-

9:00 pm
The September Sunset and Full Moon Climb at the Cape St. George Lighthouse on St. George Island will be held on Monday, September 20, 2021.  Visitors can enjoy this opportunity to view St. George Island, the Gulf of Mexico, and the Apalachicola bay under the evening sky.
The Sunset and Full Moon Climb will begin at 7:00 p.m. and run until 9:00 p.m.  Fifteen-minute time slots will be allotted for each group on a first-come, first-served basis. No advanced reservations will be taken.  You will purchase your tickets in the gift shop and then sign up for your 15-minute time slot with the lighthouse keeper. Up to 12 persons are allowed in each 15-minute time slot. The gift shop will open at 6:30 pm to begin selling tickets.
Cost is $10.00 per climber for the general public and $7.00 for members of the St. George Lighthouse Association. Cash or credit card payments accepted. All climbers must be at least 40 inches tall to climb the tower and children must be age 13 and over to access the outside catwalk.  For more information, please contact the Lighthouse Gift Shop at 850-927-7745.
The sun will set at 7:38 p.m. and the "Harvest" moon will rise at 7:51 p.m. on September 20th. The September full moon is called the Harvest moon because Native American tribes began harvesting their staple foods, such as corn, pumpkins, squash, beans, and rice at this time.  Full Moon names are attributable to native American tribes, most notably the Algonquin, who named the moons to mark the changing seasons.
The Cape St. George Light is located in St. George Lighthouse Park at the center of St. George Island, where Island Drive (the road off the bridge) ends at Gulf Beach Drive.  Parking is available in lots at either side of the park.
View more events at FloridasForgottenCoast.com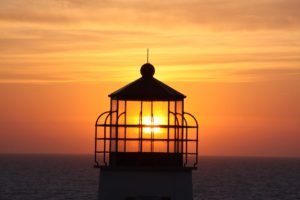 Organizer:
St George Island Lighthouse Association
Address:
2B East Gulf Beach Drive
Eastpoint, 32328 United States
Phone: