Bay Area Choral Society Christmas Concert
December 11, 2022 @ 4:00 pm
Bay Area Choral Society (BACS) will present "It's Christmas!" on Sunday, December 11, at 4:00 at Trinity Episcopal Church. Tickets are $10. Concertgoers are encouraged to secure tickets in advance online at Eventbrite.com or by calling (863) 698-8773.
This Concert's Conductor is Dana Langford. Dr. Ian Henning from Tallahassee will be accompanying on piano. We're also fortunate to have many featured soloists from our area.
The Concert includes music from Contemporary Composer John Rutter to The Drifters rendition of "White Christmas" and Elvis Presley's "Blue Christmas." BACS will be performing music from traditional to pop! There's something for everyone in this Concert!
View more events at FloridasForgottenCoast.com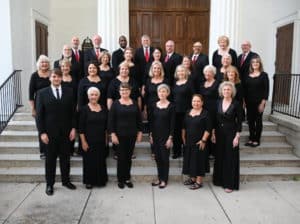 Organizer:
Bay Area Choral Society
Address:
79 6th Street
Apalachicola, FL 32320 United States
Phone: